Tetrate Academy has recently released the Istio Fundamentals Course, which is now available for free. Sign up at Tetrate Academy now!
Course curriculum
Here is the curriculum:
Service Mesh and Istio Overview
Installing Istio
Observability: Telemetry and Logs
Traffic Management
Security
Advanced Features
Troubleshooting
Real World Examples
There are self-assessment questions at the end of each course. I have passed the course, and here is the certificate after passing the course.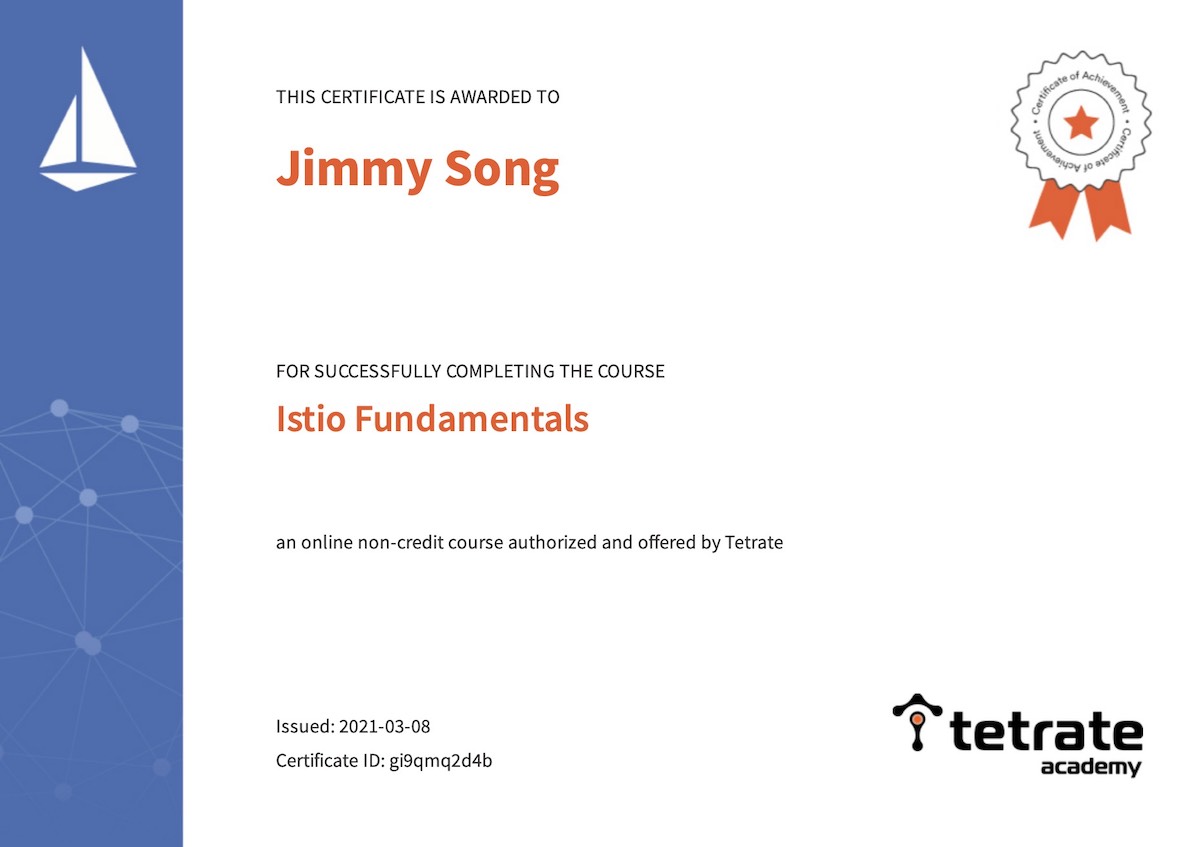 More
In the future, Tetrate will release the Certified Istio Administrator (CIA) exam and welcome all Istio users and administrators to follow and register for it.
Read More